The overall objective of the International Legislative Oversight Program (ILOP) is to contribute to improved transparency, effectiveness, and accountability in public resource management in four targeted countries: Cameroon, Ghana, Tanzania, and Vietnam.
These countries were selected with Global Affairs Canada, on the basis of our knowledge and previous experience in these countries and on Global Affairs Canada's priorities.
In each country, working with the senior leaders of the supreme audit institution (SAI), we have developed a work plan, taking into account the SAI's strategic plan, unique capacity-building needs, and priorities. The work plans are also informed by our involvement with the International Organization of Supreme Audit Institutions (INTOSAI) and its regional organizations, which has enhanced our knowledge of regional needs and priorities and enabled us to effectively coordinate our activities with other organizations.
Based on the country workplans, we deliver a tailored mix of activities for each country, aiming to make improvements in three main areas:
Effectiveness of the SAIs' performance audit practices

The 2015-2016 Fellows meet with Guylaine Leclerc, Auditor General of Québec.

We deliver a variety of performance audit training and mentoring activities, held in Canada and abroad. The program also contributes to improved quality control, quality assurance, and performance measurement. Projects, including performance audits, ensure a practical focus. Additional training on "soft skills," such as leadership and communication, helps participants implement what they have learned and effect change in their offices. Canada's priority and crosscutting themes for international development are integrated in our performance audit capacity-building activities.

Principal activities:
In the Fellowship component, senior performance auditors come to Canada for nine months. The Fellows join audit teams at Canadian legislative audit offices, participate in professional development courses, and write a plan for a performance audit to be carried out at their SAI.

In the two- to six-week internships, SAI senior managers learn about Canadian practices and develop a project addressing a strategic need of the SAI. For each internship, we design a tailored program of meetings with Canadian experts, visits to audit offices and other institutions, and additional mentoring and support from our staff and Associates.

Topics include performance auditing (fundamentals and advanced levels), environmental auditing, evidence gathering and analysis, and audit report writing, as well as management and leadership skills. The program draws on training materials developed for our work with Canadian audit offices and adapts them to meet international needs.

We work with partners from Canadian audit offices or oversight committees to co-facilitate courses and we frequently select graduate Fellows to contribute to the training. We often collaborate with the INTOSAI regional organizations to deliver training. For example, we have co-facilitated regional AFROSAI-E (African Organisation of English-speaking SAIs) workshops on performance auditing that involve our participating SAIs as well as other African countries. The performance audit courses are focused on actual audits conducted and reported as a direct output of these practical workshops.

Additionally, we partner with Algonquin College, based in Ottawa, to enroll auditors in the college's Forensic Accounting and Fraud Investigations program. Selected auditors complete online courses. Graduates of the 12-course program qualify for the Certified Forensic Investigator designation.

Working with Canadian partners, we provide mentoring to help the SAIs put their newly acquired skills and knowledge into practice and produce sustainable results. Mentoring may be in support of specific performance audits (particularly those planned by the Fellows), in follow-up to senior management internships, or for other projects, such as the use of the INTOSAI Performance Measurement Framework. We also participate in quality assurance reviews of the SAIs, to help them assess their practices against international standards and identify priorities for improvement.
Effectiveness of the oversight committees in reviewing SAIs' performance audit reports and supporting the implementation of related SAI recommendations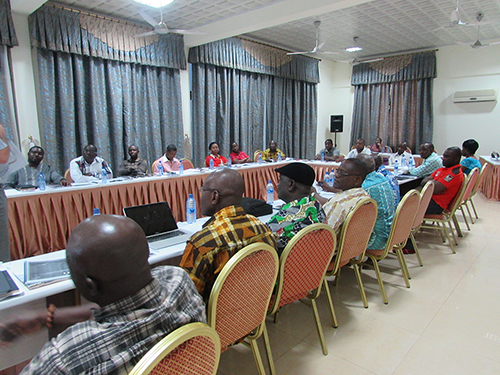 Parliamentary oversight committees are essential partners for SAIs. As we do in Canada, our international program provides capacity building for the committee members and staff and aims to strengthen the collaborative relationships between the SAIs and committees.
Principal activities:
Courses are delivered to meet the specific needs of the committee, determined in large part by the election cycle. We offer an orientation course for newly formed oversight committees. Other training topics include strategies for preparing for hearings, asking effective questions, and conducting follow-up. As in our workshops for SAIs, the international program draws on the course materials developed for Canadian oversight committees. Our Capacity Assessment Model for oversight committees is used to help determine a committee's strengths and needs, to make training recommendations, and to track progress.

We also bring oversight committees and SAIs together in joint workshops to discuss how they can work more effectively together and better communicate with one another.

We hold workshops for SAIs to help them improve their relationships with key stakeholders—the legislature, the media, civil society, and auditees. We also deliver training specifically on working with parliamentary oversight committees. Through senior management internships or other mentoring, we help SAIs develop and implement communications strategies.
Coordination, harmonization, and knowledge sharing among the SAIs, their regional organizations, and other development partners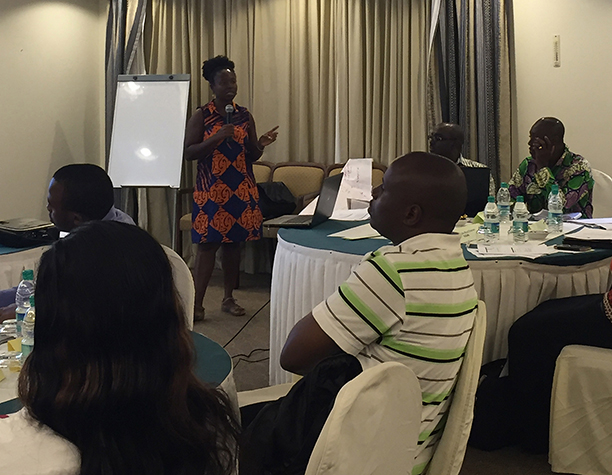 We coordinate and collaborate with many international organizations, particularly INTOSAI and its regional organizations. This creates additional training and leadership opportunities for graduate Fellows and their SAIs and strengthens the impact of our own programming.
Principal activities:
We support our partner SAIs to be internationally engaged and to take on regional leadership roles. We sponsor individuals to participate in or co-facilitate regional or international training, and to attend selected events such as meetings of the INTOSAI Working Group on Environmental Auditing (WGEA) and the INTOSAI Working Group on Audit of Extractive Industries (WGEI).

We attend and make presentations at INTOSAI regional organizations' annual meetings and other conferences. We often collaborate on regional and international training events, including AFROSAI-E courses on performance auditing and on management development, and IDI (INTOSAI Development Initiative) training on the INTOSAI Performance Measurement Framework. Where possible, we also collaborate with other development partners, such as working with the German aid agency GIZ in a cross-jurisdictional performance audit, and with the SAIs of Sweden and the Netherlands in delivering training in Africa.