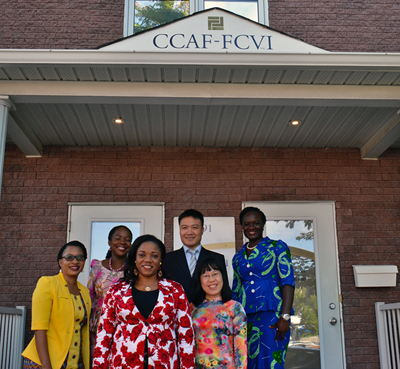 The 2016-2017 Fellows: Mariam Chikwindo (Tanzania), Renée Elorm Tay (Ghana), Roseline Nouesta (Cameroon), Ha Minh Trung (Vietnam), Nguyen Thuan Lien (Vietnam), and Regina Safoaa Brobbey (Ghana).
Welcome to the 2016-2017 Fellows
CCAF is happy to welcome the six 2016-2017 Fellows to Canada. During their nine-month Fellowships, they will be studying performance auditing by joining audit teams at Canadian offices, participating in professional development courses, and developing plans for audits they will conduct in their countries. The Fellowships are part of the CCAF International Legislative Oversight Program, which is funded by Global Affairs Canada.
This year we are excited to have the Offices of the Auditors General (OAGs) of New Brunswick and Nova Scotia hosting Fellowships for the first time. Two Fellows will spend four months each in New Brunswick and Nova Scotia. The other Fellows will complete their placements at the OAGs of Alberta and Canada.
Since arriving in Ottawa in mid-August, the Fellows have participated in several workshops at CCAF, covering performance auditing, governance and accountability, and skills such as team building and effective report writing. They also visited the OAGs of Ontario and the City of Toronto, where they met with the Auditors General and their senior staff to learn about the work of these offices.
The Fellows will begin working at their host OAGs in mid-September.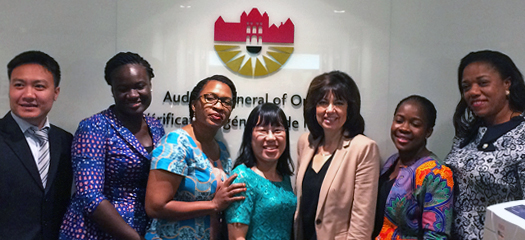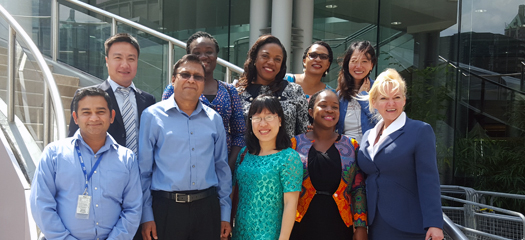 Above: The Fellows with Bonnie Lysyk, Auditor General of Ontario (third from right).
Below: The Fellows with Beverly Romeo-Beehler, Auditor General of the City of Toronto (front row, right), and members of her staff: Ruchir Patel and Syed Ali (front row, left) and Jane Ying (back row, right).
Office of the Auditor General of Canada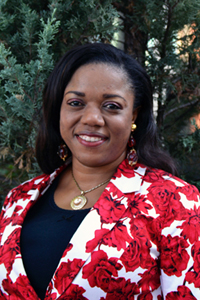 Roseline Nouesta Simo – Cameroon
Roseline joined Cameroon's Contrôle Supérieur de l'État in 2011, where she is now an assistant auditor. Additionally, she heads the Legal Affairs and Information Division, is part of the writing team for the annual report on personnel management and State assets, and is a project leader in the Strategic Planning Directorate at AFROSAI General Secretariat.
Roseline holds a master's degree in public law from Cameroon's Université de Yaoundé II. A graduate of the École Nationale d'Administration et de Magistrature, she has also completed several training courses in performance auditing at the Contrôle Supérieur de l'État, as well as with AFROSAI-E.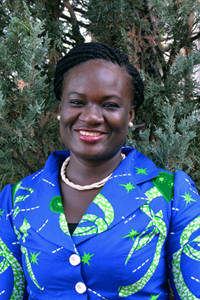 Regina Safoaa Brobbey – Ghana
Regina joined the Ghana Audit Service in 2008 and is now a senior auditor with the Performance Audit Unit. She has worked on several audit projects, as either a team member or team leader. These include audits on Issuance of Building Permits; Utilization of the Mining Development Fund; Ghana Education Trust Fund (GETFund) Infrastructure Projects in Tertiary Education Institutions; and Implementation of Capital Projects by District Assemblies.
Regina holds a Master of Business Administration (finance option) from Methodist University College and a Bachelor of Education (social science) from the University of Cape Coast in Ghana. She has participated in several auditing workshops, in Ghana and internationally.

Office of the Auditor General of Alberta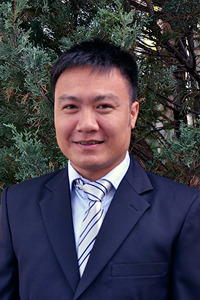 Ha Minh Trung – Vietnam
Trung joined the State Audit Office of Vietnam (SAV) in 2013, and works in the Ho Chi Minh City (HCMC) regional office as an auditor. He has been involved in several audit projects, on topics including the Saigon Water Corporation, the HCMC Social Housing Program, and the HCMC local budget.
Trung graduated from the Academy of Finance in Vietnam with a bachelor's degree in accounting. He has also passed the first level of qualification of the Association of Chartered Certified Accountants. Before joining the SAV, he worked for Ernst & Young Vietnam and completed several training courses in audit techniques as well as in professional skills such as business communications and presentations.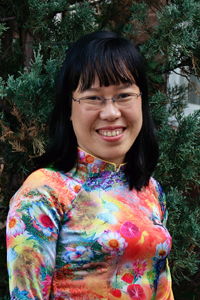 Nguyen Thuan Lien – Vietnam
Lien graduated from the Hanoi University of Finance and Accounting (now the Academy of Finance) in 2001 with a degree in accounting. She then worked as an accountant for the Post Office in her home province in northern Vietnam for two years, before moving to Hanoi and joining the State Audit Office of Vietnam.
From 2003 to 2012, she worked at the SAV in the fields of research and training. During this time, she also earned a master's degree in accounting from the National Economics University of Vietnam. In 2012-2013, Lien completed a Master of Business Administration at the University of Portsmouth in the United Kingdom, having received a government scholarship.
Since 2014, Lien has been a performance auditor at the SAV. She is currently working in a division responsible for audits of construction and investment projects.


Office of the Auditor General of New Brunswick (September-December) and
Office of the Auditor General of Nova Scotia (January-April)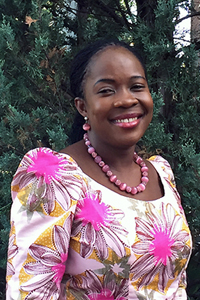 Renée Elorm Tay – Ghana
Renée holds a master's degree in human rights and administration from the University of Ghana and a bachelor's degree in sociology and geography from the University of Cape Coast, also in Ghana. She has also earned certificates in Basic Banking Operations and in Public Relations, Advertising and Marketing, and participated in several training programs on auditing.
Renée has been a senior auditor in the Performance Audit Unit at the Ghana Audit Service since February 2008. She has been involved in audits on the Disposal of Government Vehicles by State Institutions; the Collection of Property Rates by the Ga-West Municipal Assembly; the Implementation of the Land Administration Project (Phase 1); and a special audit of Education Capital Projects executed in five districts in Northern Ghana.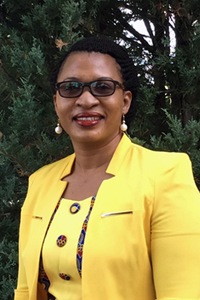 Mariam Francis Chikwindo – Tanzania
Mariam is a sociologist by profession and holds a master's degree in organizational sociology from St. Augustine University in Mwanza, Tanzania, and a bachelor's degree in sociology, with a major in welfare and administration, from the University of Dar es Salaam.

Mariam joined the National Audit Office of Tanzania in March 2013 under the Performance and Special Audit Division, where she works as a performance auditor. She has so far been involved in two performance audits: one on Management of Identification and Provision of Services to Most Vulnerable Children, tabled in 2014, and the other on Management of Urban Planning, tabled in 2015. Between June 2013 and March 2014, she participated in the AFROSAI-E three-module performance audit course in South Africa.