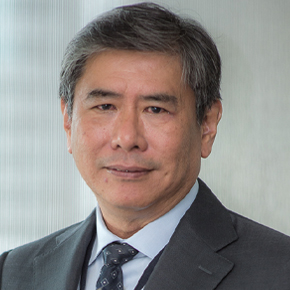 Hock-Chye Ong,
Ph. D
Former Auditor General of the Asian Development Bank
Dr. Ong Hock Chye (王 福 财) is a Malaysian national with over 30 years of broad-based international experience in governance, risk, and internal control at the Asian Development Bank, the World Bank, the United Nations Development Programme and Ernst & Young at senior levels. He holds a doctorate in auditing from the Universiti Sains Malaysia with professional certifications in auditing and accounting.
Hock-Chye is a founding member of AuditWithoutWalls!, an online knowledge-sharing platform for auditors. He is also an advisory board member of the Continuous Auditing and Reporting Lab, Rutgers University in New Jersey, USA and a council member of Hospis Malaysia, a charitable community palliative care organization in Malaysia. Before retiring in September 2020, Hock-Chye was the Auditor General of the Asian Development Bank headquarters in the Philippines.
The diversity of leadership positions held by Hock-Chye in both public and private sector organizations has endowed him with the knowledge and experience for capacity development in any knowledge-based institution. Hock-Chye is highly motivated, enthusiastic and energetic with a consensus-building and knowledge-sharing working style.