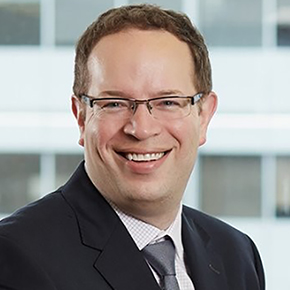 Steve Marcotte,
CPA, CA
Partner, Assurance, PwC National Capital Region
Steve is an Assurance partner at PwC in the National Capital Region and has more than 20 years of experience in assisting private and public sector organizations in both official languages. He has been focusing on non-traditional assurance services in the public sector for the last 10 years. He currently oversees engagements delivered to public sector organizations in the areas of financial and non-financial attest audits, internal controls, accounting advisory services and risk management. Steve has also led many recipient audit mandates in different areas of the world, such as Central America, Europe and Africa.
Steve has also developed and delivered training sessions in public sector accounting and financial reporting on behalf of CPA Canada for the last 10 years across Canada and is actively involved in training sessions at universities and internally at PwC in English and French. He was actively involved in the new CPA Canada Public Sector Certificate Program. Steve has also led the development and delivery of internal controls training to multiple public sector organizations.
Steve currently resides in Ottawa with his wife and two children and previously resided in CFB Borden and Montreal. He is a University of Ottawa alumni.