Introduction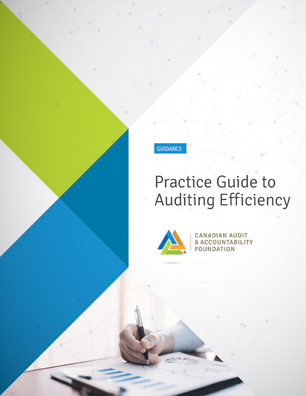 Welcome to the Practice Guide to Auditing Efficiency!
The purpose of this Practice Guide is to provide public sector auditors with current guidance and good practices that will help them to plan, carry out and report on legislative and internal audits that address efficiency.
This Practice Guide has been designed to meet the information needs of auditors at the various stages of their audit projects. If you are:
trying to decide if the entities and programs you are considering to audit are well-suited candidates for an examination of efficiency;
pondering which audit procedures could help you obtain the information you need to conclude on your criteria and objectives;
the Practice Guide has answers and guidance for you, only a few clicks away!
The Practice Guide is a flexible tool that has been developed to be used within each audit office's existing processes and procedures. It is therefore a complement to current audit methodology.
Auditing the efficiency of government programs and operations is core to the mandate of public sector auditors and, arguably, has never been more important. By combining theory and practical methodology, we seek to inspire high-quality and high-impact audits of efficiency at all levels of government—whether efficiency is the sole focus of an audit or only one of several aspects examined.
To further support auditors, the Practice Guide is complemented by two Applied Guides, which contain potential audit objectives, audit criteria, and audit procedures for auditing the efficiency of two common government functions:
Finally, the Practice Guide also includes a link to our Focus on Efficiency publication, which provides a general overview and summaries of selected audits of efficiency conducted by a number of Canadian and foreign legislative audit offices from 2008 to 2013. This publication is a valuable reference for auditors responsible for planning audits of efficiency.