Efficiency of Public Services
Public services like social security, health care and crime prosecution are common to most jurisdictions and are often characterized by repetitive activities and processes that can be measured, analyzed and compared in order to identify inefficiencies and opportunities for improvement. Audits of public services are the most common type of efficiency audits.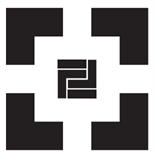 Audits of Public Services Efficiency tend to focus on whether entities:
have systems and procedures in place to deliver efficient and timely services;
have identified good practices and successfully implemented initiatives to improve service delivery efficiency;
can demonstrate that they are efficient and using best practices;
have established service levels and efficiency targets and are comparing their performance to similar organizations;
have complete and reliable information on the costs and efficiency of their services;
have information systems that support efficient management; and
report on the efficiency of their service delivery.
Click here for examples of objectives, criteria, findings, recommendations and more