Efficiency Savings Programs
Efficiency savings programs have become more widespread in recent years as government struggle to limit their expenses and deficits during a period of slow economic growth. These programs, implemented within a single organization or across a whole government, are systematic attempts to identify inefficiencies, waste and other opportunities for reducing costs while maintaining service levels.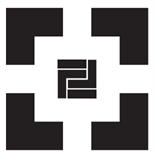 Audits of Efficiency Savings Programs tend to focus on:
The progress made against savings targets and the challenges to meeting future targets;
The quality and sufficiency of financial and performance information (essential to assess the extent of efficiencies achieved);
The distinction between genuine efficiency savings from savings that adversely affect services, transfer costs to service users or postpone costs into the future;
The distinction between short-term, non-recurrent savings and long-term, sustainable savings;
The management and governance of the Programs; and
The reporting of performance information about the Programs.
Click here for examples of objectives, criteria, findings, recommendations and more