Overtime Management
Overtime enables organizations to effectively manage higher workloads without increasing staffing levels. It also provides employees with a source of supplemental income. When used properly, overtime can become a powerful tool for meeting workload demands while minimizing costs and maximizing employee compensation and satisfaction. However, when overtime is out of control, it can lead to higher costs, lower quality, low employee morale and increased employee turnover. For these reasons, it is important for organizations to align their workforce with their workload, to monitor the use and cost of overtime, and to ensure that decisions to use overtime are based on sufficient adequate information.
Audits of overtime management tend to focus on: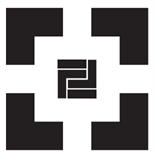 The effectiveness of overtime planning and management;
The adequacy and availability of overtime information for decision-making;
The effectiveness of initiatives implemented specifically to better manage overtime.
Click here for examples of objectives, criteria, findings, recommendations and more