The Planning Phase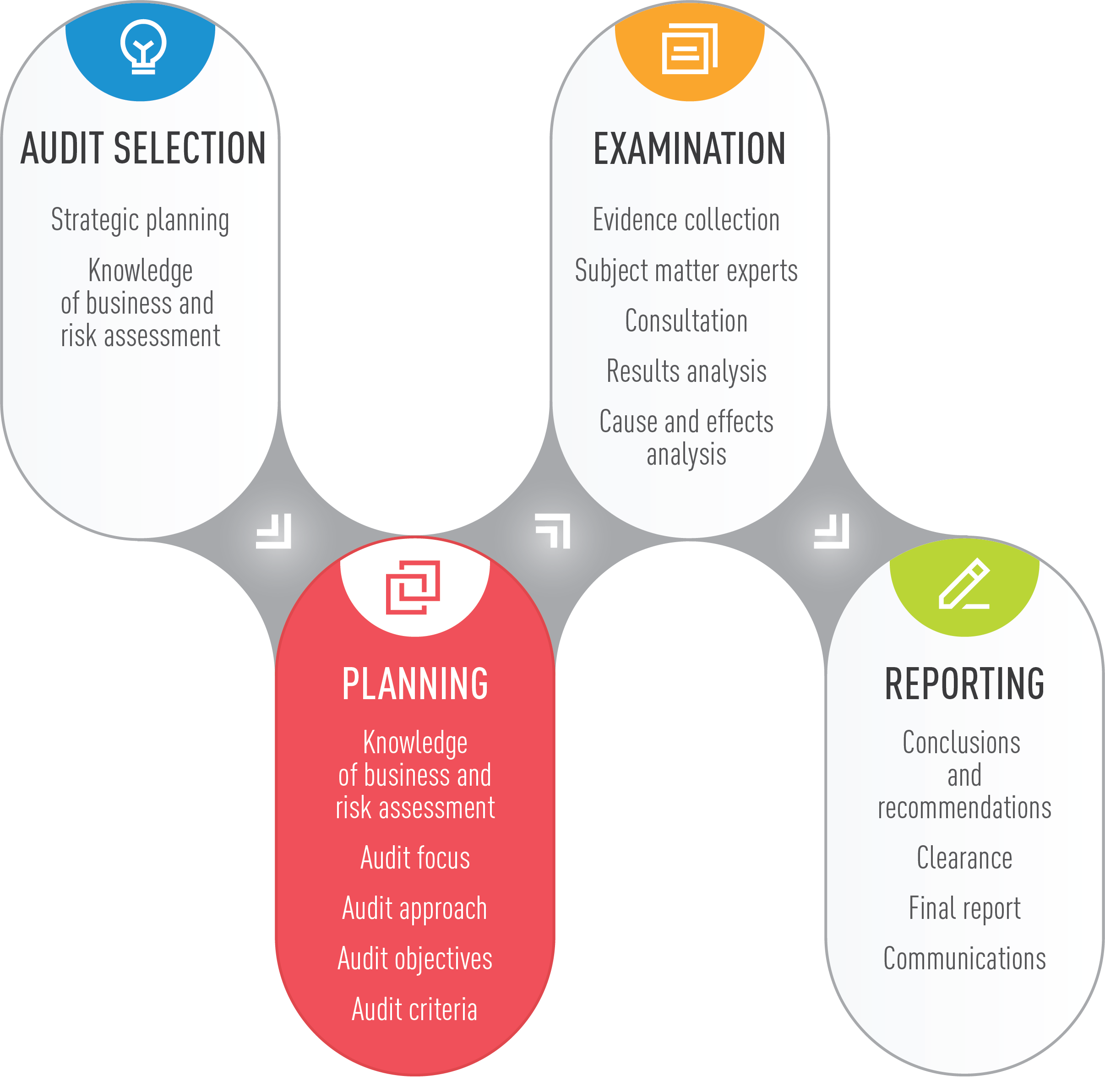 At this stage of the audit process, it is assumed that auditors have decided to include financial assurances for the remediation of mines in their audit. However, they may not yet know exactly which programs and controls to audit, nor which audit objectives and criteria to use in their detailed audit plan.
This section of the Practice Guide is intended to help auditors answer these questions. It is organized according to the key actions and decisions that need to be made when conducting detailed planning for the audit:
In jurisdictions where the government has opted to use a general remediation fund to manage liabilities associated with decommissioned mines, the risks and controls will differ to some extent from situations where a financial assurance program is in place. These differences are discussed in the additional subsection on Auditing Remediation Funds.